Mold can be harmful to people and their health if it is not taken care of right away.  We know that mold can grow on surfaces in the home and sometimes we see it on plants, but can mold grow on concrete? 
Sure!  Mold can grow anywhere the spores land.  You may not think there is nourishment on the concrete for it to grow but there are other factors that indeed help it to grow.  Unfortunately, it can deteriorate the concrete and the stability and even allow bacteria in. 
Let's take a look at why this is important, what makes mold grow on concrete slabs, what makes the mold grow on concrete, ground water intrusion, installing drains,            
Why This is Important
Mold is a critical part of our environment, quietly helping to break down organic material that's all around us. With over thousands of varieties and the ability to grow on virtually any surface when given the conditions it needs – oxygen plus temperatures between 40-120 degrees Fahrenheit – mold plays its invaluable role in using organic materials and creating balance within nature.
Mold can be a serious hazard to your home and health, particularly in the winter months when temperatures plummet. While it may become dormant temporarily due to cold bone dry weather conditions, mold is very resilient and thrives on concrete surfaces. Left unchecked, this fungus can cause significant damage not only structurally but also negatively impact human wellness– making its removal essential for both health problems any homeowner's peace of mind.
What Makes Mold Grow on Concrete
When mold spores land on a concrete surface, they act as nourishment that enables bacteria and other particles to form a robust feast. This powerful blend then works its way deep into the concrete's pores causing it to become degraded over time; creating an all-too inviting invitation for further airborne moisture and intrusion further moisture.
Concrete has an unfortunate affinity for moisture, allowing it to seep in and create a hospitable environment for mold. Poor drainage at the time of pouring or incorrect installation of a vapor barrier can also lead to this unwelcome growth – so taking every necessary precaution to to prevent mold growth on concrete, is key!
For mold to thrive, its ideal environment is one that's shady and humid – like a concrete patio or walkway in dappled light. Sunlight and higher temperatures can inhibit the growth of mold spores always looking for moist areas to call home!
Mold or Efflorescence
With white mold growth ranging in various colors, it can be easy to both identify mold or spot the infamous black mold variety – but what about when something looks awfully similar to identify mold? Enter efflorescence. An alluring crystal formation that arises from moisture travelling through concrete, this phenomenon is somewhat of an enigma easily mistaken for white mold.
Ever noticed white, moldy surfaces that disappear with a spritz of water? Chances are it's efflorescence – the process whereby minerals and salts get left behind when moisture or water evaporates them. To tell if you're looking at this phenomenon or actual mold, give the surface a good spray: If nothing happens then be prepared to return next season for more fuzzy white mold – patches!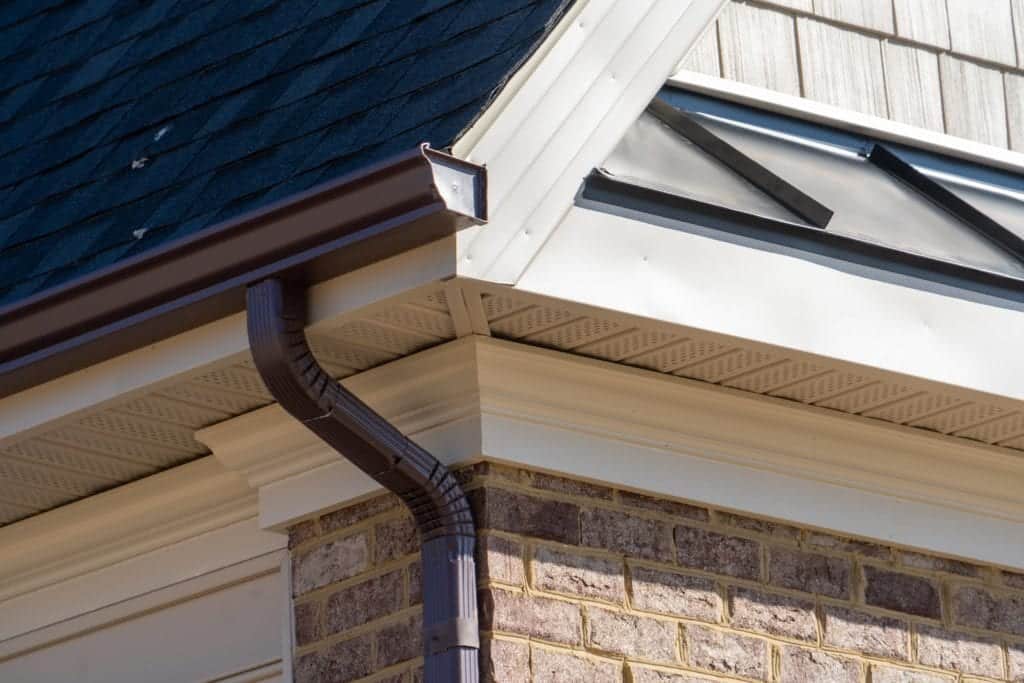 Main Culprit: Ground Water Intrusion Causes Mold to Grow on Concrete
People may often overlook the condition of their home's exterior concrete foundation, but it can be essential in determining structural safety. Look closely at large cracks in your basement or exterior walls concrete look for any signs of cracking – this could indicate a need to call in an expert inspection!
If you're seeing a pond-like presence near your home, it might be more than just water. Mold can lurk in dark and damp basements – if that's the case for yours, then this could serve as an early warning sign before further structural damage or issues arise!
Divert water away from your home and protect it with quality gutters and downspouts. By properly installing these, you can keep the flow of water off of your house for up to 10 feet!
Is the terrain surrounding your home a bit uneven? If so, it would be wise to grade it away from the house. That way excess water won't have an opportunity to seep into and beneath its concrete foundation—which can result in serious mold growth on concrete, if the water sits left unattended!
Installing a French Drain or Interior Drain Might Be a Good Solution
If none of the initial ideas pan out, look into installing a French drain or interior footing drain – these options can help divert water and provide long-term solutions.
French Drain
Create a French drain around your yard for effortless water drainage! Whether you opt to install it yourself or call in an expert, this sensible solution can save time and money during construction process. Exterior installations cost roughly between $1000-1500 – but if done while the home is being constructed, costs are reduced significantly.
Interior Drain
During the construction phase of a home, it is essential to install an interior drain. This helpful device guides potential groundwater away from your dwelling by directing it into the sump pump, preventing lasting structural damage, and saving you up to $2000 in repairs down the line.
Outfitting a basement with the newest features can be costly. It typically costs anywhere between $7,000-$10,000 depending on size. To prepare for installation of these bells and whistles may require demolition work – think: jackhammers breaking through concrete floors!
Humidity Causes Mold to Grow on Concrete
Mold Related to Humidity
Check the relative humidity and level of your basement – high levels more moisture could be to blame for any mold instead of ground water intrusion.
Lower the Relative Humidity
Living in a damp basement wet cold air can be an uncomfortable experience, not to mention the risk of unwanted mold growth. To fight against this, make sure you keep proper temperature of your room as warm and dry as possible- raising temperatures will help prevent that moisture from creating ideal conditions for mold growth and unsightly mildew!
With humidity levels at or below 60%, your home is safe from mold. But beware, if the air gets too moist then you may find yourself facing a battle against mold requires some unwelcome visitors!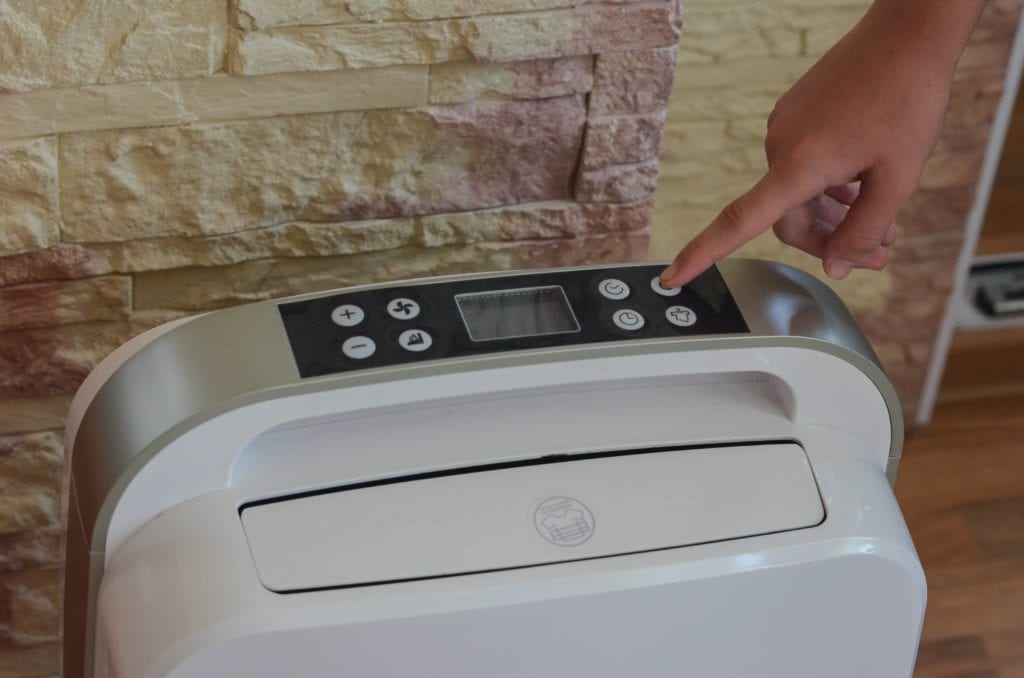 Improve Ventilation
Keep warm air circulating and reduce humidity in the basement with floor fans, dehumidifiers, or powerful exhaust fans – all great options for improved ventilation.
Mold Inspection
Don't just assume you can take on mold removal yourself – call in a professional for an inspection first. They have specialist knowledge and expertise in mold stains that will help identify the root cause of your problem and remove mold itself, whether it's poor drainage, inadequate ventilation or high humidity levels. Additionally, they'll be able to give advice on the best solution for eradicating the current outbreak as well as preventing any future issues from occurring!
Battling mold can be a frustrating battle – but don't lose hope! For smaller areas, like an approx. 3ft x3 ft square or less, taking some initiative and following certain steps may help you reclaim your space from the dreaded mildew growth. Mix up half vinegar and half baking soda in a spray bottle to create powerful concoction that targets those problem spots first before resorting to harsher measures such as bleach.
Looking for a solution to your mold problem? Before you go straight to calling the professionals, why not try using bleach first! But whatever you do, make sure that safety is always top priority – don't forget to gear up when tackling mold.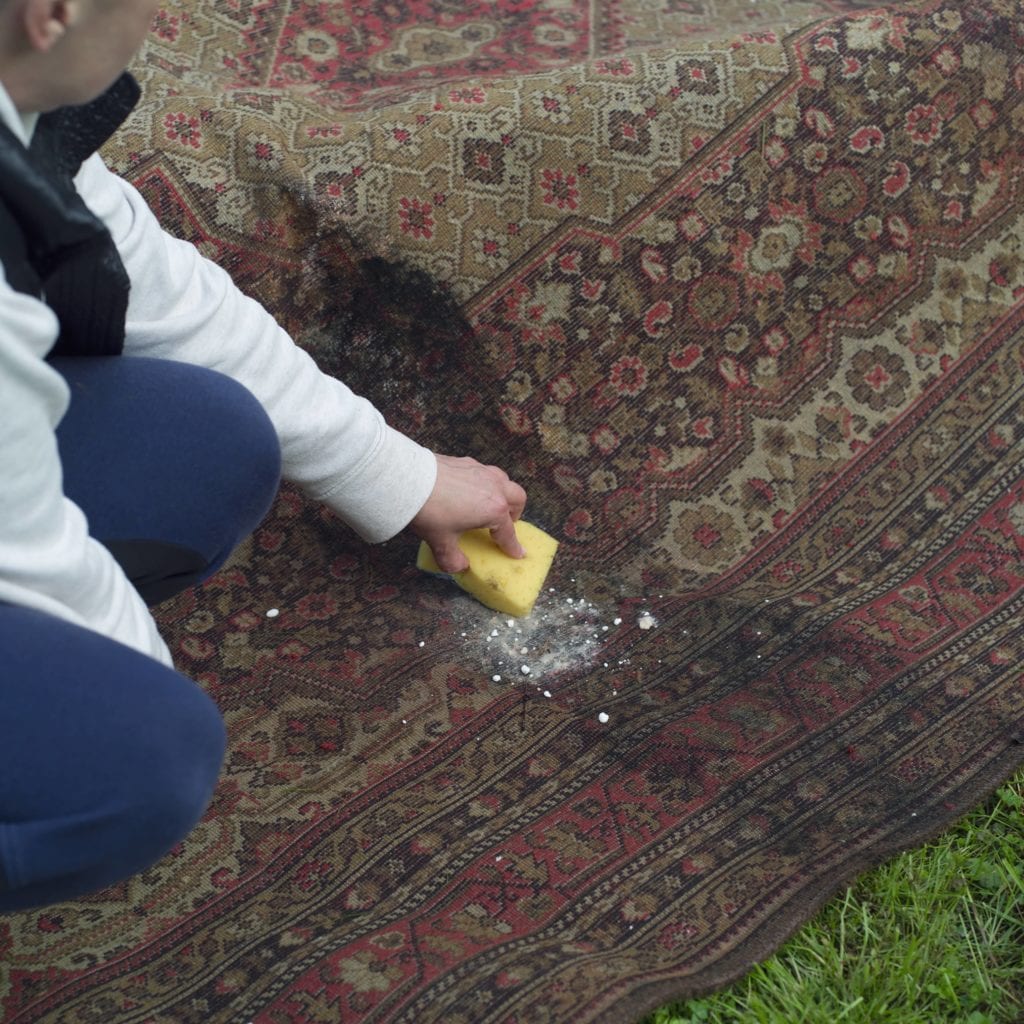 Mold on Carpet
Has the pesky problem of mold been ruining your carpet experience? Don't fret! Use baking soda to give yourself a fighting chance against those nasty fungi – just sprinkle it on and let sit overnight. Who knows, you may come back in the morning with a pleasant surprise!
To clean up unwelcome excess moisture and odor in your carpet, give mold a chance to absorb the liquid first. If that alone doesn't do the trick, not to worry – just sprinkle some white vinegar on it and give it a good scrubbing! Should even this fail you can cut out 12 inches of surrounding material extremely clean it, replacing those fibers with fresh ones for an updated look.
Future Prevention of Mold
To ensure your basement remains dry, protect it from outside moisture by covering the windows with a plastic shield.
As the skies open and thunder rumbles, take a moment to investigate if your basement window is letting in any unwanted moisture.
Keep your basement pristine and mold-free by avoiding any substances that may encourage its growth. Firewood, papers, and other materials provide the ideal environment for a nasty infestation – so best to avoid them entirely!
Keep your gutters running smoothly by either installing them or giving them a thorough clean out – it'll make sure they do their job and protect your home from the elements.
Increase the protection of your home by installing eaves and downspouts to help keep water away. By doing so, you can rest assured that your investment is secure for years to come!
To halt the spread of mold, consider sealing your concrete with a protective coating. Doing so could give you long-term benefits in keeping that unsightly growth away!
Selling or Buying a Home With Mold Growing on Concrete Issue
Selling or purchasing a home can be difficult enough, but if there's mold on the concrete it adds an additional safety concern. Don't let this deter you – safely addressing and taking care of any existing mildew is essential to ensure your homebuyer experience runs smoothly!
When to Call a Professional
If you've noticed black mold growing on your own concrete wall, don't just let it sit- find the source with help from a professional and make sure to take care of any large problem areas. With expert advice, it's easy to get rid of unsightly spots before they become an even bigger issue!
How do you get rid of mold on concrete?
Add 1 cup white vinegar and 2 litres water if needed. put in a small bowl. Keep in touch with me about the dangers of watering your yard or paving area. Soak it into a solution and rub over the entire surface for a deep clean.
How can you tell if concrete is moldy?
Differing from mineral is straightforward. Sprinkle some water over this mixture. When they say mold disintegrates, the efflorescence is gone. In some situations prevent mold growth will be forming in the basement.
How long does it take for mold to grow on concrete?
Mold grows in the air over damp surfaces between 2 to 8 hours. These organisms reproduce through tiny, light-weight seeds.
Does mold grow on concrete floor?
Mold and Bacteriological Growth in Concrete Substrates is caused primarily by moisture. Mold is very prevalent building the mold on concrete surfaces around the house. It is also possible that people who use too little or too often will get allergies remove mold.
Conclusion
Homeowners often overlook the signs of mold growing in and out of their home, but it can become a serious problem if left untreated. Though some suggest vinegar will kill mold, this approach could potentially mask deeper issues that need to be addressed by an experienced professional.
Concrete can provide a hospitable environment for mold growth. When moisture moves through and becomes trapped in the concrete, it creates an ideal atmosphere for microbial contaminants to thrive. If there's also a sufficient food source nearby, fungal growth is likely to occur on the surface of the concrete. The presence of these mold spores can cause serious health problems and must be managed proactively.
It is important to identify the potential sources of moisture, such as a concrete slab or building surfaces with dead trees nearby, that can accumulate water due to improper drainage and cause indoor growth. Finding the right professional means you don't have to worry about mold taking over your home and making it an unwelcome sight!
If you are struggling to manage mold in your home, don't be concerned – professional help is here! Do you have questions about how to identify and handle potential sources of mold growth? What should you do if it's growing on a concrete walls, or will cleaning with vinegar kill it? Or perhaps your biggest worry is the proper drainage for organic substances and what underlying material could be causing the mold.
We have the answers that can help. Don't hesitate to comment below and let us know what we can do for you, or reach out directly for help with any of your mold needs. Let professionals provide the solution before damage gets any worse – contact us today!
Read more: Mold Inspection and Testing cost. Best tips how to pay less
How do you get rid of mold on concrete?


To get rid of mold on concrete, you can mix a solution of one part bleach to three parts water and apply it to the affected area. Scrub the area with a stiff brush and let the solution sit for 10-15 minutes before rinsing it off with water. Make sure to wear gloves and protective eyewear when handling bleach.
How can you tell if concrete is moldy?


Mold on concrete can appear as black, brown, green, or white patches or spots. It may also have a fuzzy or slimy texture. Another sign of mold on concrete is a musty or damp odor in the affected area. If you suspect mold on your concrete, you can do a simple test by applying a few drops of bleach to the area. If it lightens, then it is likely mold. It is recommended to wear protective gear, such as gloves and a mask, when dealing with mold.
Can harmful mold grow on concrete?


Yes, harmful mold can grow on concrete, especially if the concrete is in a damp or humid environment. Mold can grow on any surface that has moisture, including concrete. Some common types of harmful mold that can grow on concrete include Stachybotrys, Aspergillus, and Penicillium.
How long does it take for mold to grow on concrete?


The time it takes for mold to grow on concrete can vary depending on several factors such as temperature, humidity, and the presence of moisture. In general, mold can start to grow on concrete within 24-48 hours in a warm and humid environment with excess moisture.
Can mold live inside concrete?


Mold can grow on the surface of concrete, but it cannot live inside concrete unless there are moisture and nutrients present to support its growth. Concrete is a porous material and can absorb moisture, which can create a favorable environment for mold growth.
Can I paint over mold on concrete?


No, it is not recommended to paint over mold on concrete. Painting over mold will not eliminate the problem, as the mold will continue to grow and spread underneath the paint. The mold will eventually cause the paint to peel or discolor, and it may also create health hazards.